Children of the Revolution av Peter Robinson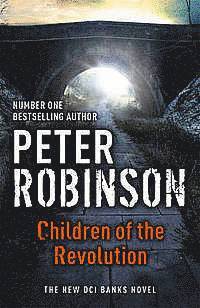 Antal sidor: 416
Utgiven: 2013-08-01
Handling
A disgraced college lecturer is found murdered with 5,000 pounds in his pocket on a disused railway line near his home. Since being dismissed from his job for sexual misconduct four years previously, he has been living a poverty-stricken and hermit-like existence in this isolated spot. The suspects range from several individuals at the college where he used to teach to a woman who knew the victim back in the early '70s at Essex University, then a hotbed of political activism. When Banks receives a warning to step away from the case, he realises there is much more to the mystery than meets the eye - for there are plenty more skeletons to come out of the closet ...
Tankar om boken
Det började bra, jag fick en positiv känsla i början av boken och kände att YES! Min favorit är tillbaka.
Jag vet inte vad det berodde på sedan, men den känslan försvann tyvärr. Framför allt tror jag det beror på att jag kände att mordhistorien på något sätt hamnade åt sidan för historien med Lady.. jag menar Ronnie och det som utspelade sig på 70-talets början. Någonstans på vägen tyckte jag att mordhistorien inte kändes viktig längre..
Trots att den kom tillbaka i fokus mot slutet kände jag att jag redan hade tappat intresset för den (och till viss del även hela boken).
Kom igen Robinson, jag vet ju att du skriver otroligt bra!
Betyg
---
Kommentarer
Trackback